She was excited to fly to Europe for the first time
THIS IS AN AD.
Hopefully, it's something
useful to you.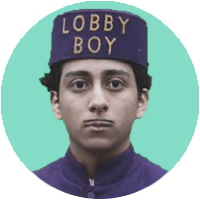 reverse engineers
It's my sisters and niece's first time going to Europe. And it's my first time flying with Emirates. We chose this flight, because exactly half way from Bangkok to Amsterdam, there's a transit in Dubai. Perfect for flying with kids.
LIVE FREE: SPEND YOUR TIME ON WHAT YOU VALUE MOSTFigure out what you want to spend your precious time on without acting like a total D about itThe FOCCER behind REVERSE. A self-proclaimed Jack of all Trades wants to make a living by working on all kinds of ideas. How...