This was my very first video
THIS IS AN AD.
Hopefully, it's something
useful to you.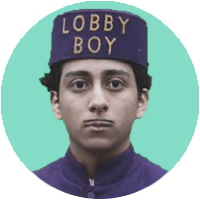 reverse engineers
After selling everything we've got, Hakim and I started our journey to the unknown. We had bought a video camera, two one-way tickets to Bangkok, and some time to figure out what we wanted to do.
Without a clear plan, we knew we wanted to do something with videomaking. Hakim had interest in filmmaking, and I had edited some videos of holidays with high school friends.
But everything that was waiting on us, we could have never foreseen.
LIVE FREE: SPEND YOUR TIME ON WHAT YOU VALUE MOSTFigure out what you want to spend your precious time on without acting like a total D about itThe FOCCER behind REVERSE. A self-proclaimed Jack of all Trades wants to make a living by working on all kinds of ideas. How...