This was my very first video
THIS IS AN AD.
Hopefully, it's something
useful to you.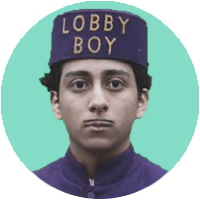 reverse engineers
After selling everything we've got, Hakim and I started our journey to the unknown. We had bought a video camera, two one-way tickets to Bangkok, and some time to figure out what we wanted to do.
Without a clear plan, we knew we wanted to do something with videomaking. Hakim had interest in filmmaking, and I had edited some videos of holidays with high school friends.
But everything that was waiting on us, we could have never foreseen.
Written by WeeriCategories:Sometimes, you feel stuck in life. Time goes by like a finger snap, and you don't even realize what you have been doing all the time. You feel like you're in a rut, having no way to move forward. The story of this man's many lives might give...