Bami Kiew, Yellow Noodles in Savannakhet
THIS IS AN AD.
Hopefully, it's something
useful to you.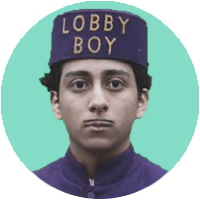 reverse engineers
In Laos, you can eat like a king for under $2 USD. It will buy you a huge bowl of BAMI KIEW.
Written by WeeriCategories:Sometimes, you feel stuck in life. Time goes by like a finger snap, and you don't even realize what you have been doing all the time. You feel like you're in a rut, having no way to move forward. The story of this man's many lives might give...