South Korea on a Budget: Magic Rice Triangle (Samgak Gimbap)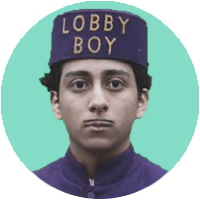 reverse engineers
South Korea is not a Cheap travel destination. But even on a budget, there are interesting foods to discover in South Korea. Thanks to mini-marts like CU, where you can buy instant noodle cups and Samgak Gimbap, a Magic Rice Triangle.
—
Reverse Engineers is all about feeding your curiosity and working on all kinds of ideas. #GoFromZero to escape the daily rut and make it fun to figure out what to do in life.
*A FOCCER is an adventurous person who wants to Live Free, is OPEN to what the world has to offer, is Curious by Nature, and has an untameable will to Get Creative. Are you a FOCCER? Check www.reverse.cool/about
Written by WeeriCategories:Sometimes, you feel stuck in life. Time goes by like a finger snap, and you don't even realize what you have been doing all the time. You feel like you're in a rut, having no way to move forward. The story of this man's many lives might give...