These are Spicy Chicken Feet
THIS IS AN AD.
Hopefully, it's something
useful to you.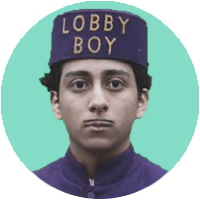 reverse engineers
Eating Dakbal, Spicy Chicken Feet Soup is a Korean Midnight Snack famous with korean youngsters after a good night out in Hongdae, Soul, South Korea. Dakbal Chicken Feet is a real Korean Hangover Cure. The Korean hangover soup should help you for the next morning.
Five years ago, it was my first experience eating Spicy Chicken Feet or Dakbal. In 2018, it's Jacob's first experience eating DAKBAL. The Korean Dakbal is a famous Korean Hangover Food. And after a good night out, we had to try if eating Dakbal was really the cure for our next morning.
Written by WeeriCategories:Sometimes, you feel stuck in life. Time goes by like a finger snap, and you don't even realize what you have been doing all the time. You feel like you're in a rut, having no way to move forward. The story of this man's many lives might give...