These are Spicy Chicken Feet
THIS IS AN AD.
Hopefully, it's something
useful to you.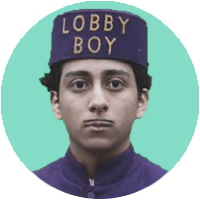 reverse engineers
Eating Dakbal, Spicy Chicken Feet Soup is a Korean Midnight Snack famous with korean youngsters after a good night out in Hongdae, Soul, South Korea. Dakbal Chicken Feet is a real Korean Hangover Cure. The Korean hangover soup should help you for the next morning.
Five years ago, it was my first experience eating Spicy Chicken Feet or Dakbal. In 2018, it's Jacob's first experience eating DAKBAL. The Korean Dakbal is a famous Korean Hangover Food. And after a good night out, we had to try if eating Dakbal was really the cure for our next morning.
LIVE FREE: SPEND YOUR TIME ON WHAT YOU VALUE MOSTFigure out what you want to spend your precious time on without acting like a total D about itThe FOCCER behind REVERSE. A self-proclaimed Jack of all Trades wants to make a living by working on all kinds of ideas. How...