What Does Drinking Coffee Tell About People in Laos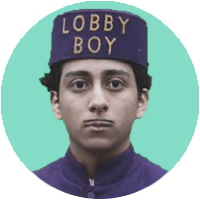 reverse engineers
Food might be the best way to learn about a culture and it's people. Especially through coffee, as every country has its own way of drinking it.
In the Netherlands, we like our coffees made in an expensive machine, and a lot of people put foamed milk in it…In Indonesia, they drink it black. Sweet and not filtered. In Thailand, they like to keep things simple and instant.
But in Laos…that's a whole new game
—
Reverse Engineers is all about feeding your curiosity and working on all kinds of ideas. #GoFromZero to escape the daily rut and make it fun to figure out what to do in life.
*A FOCCER is an adventurous person who wants to Live Free, is OPEN to what the world has to offer, is Curious by Nature, and has an untameable will to Get Creative. Are you a FOCCER? Check www.reverse.cool/about
LIVE FREE: SPEND YOUR TIME ON WHAT YOU VALUE MOSTFigure out what you want to spend your precious time on without acting like a total D about itThe FOCCER behind REVERSE. A self-proclaimed Jack of all Trades wants to make a living by working on all kinds of ideas. How...