Secret beach hidden in nature
THIS IS AN AD.
Hopefully, it's something
useful to you.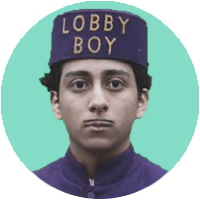 reverse engineers
There's a secret white sand beach in West Bali National Park Indonesia. The beach is clear white and the water heavenly blue in Bali Barat National Park. Visiting West Bali national park is definitely one of the things to do in Bali!
For more information, contact Ms. Naya on WhatsApp:
music by Dyalla Swain http://youtube.com/dyalla
**DISCLAIMER**
We did NOT get paid to make this video!
**END OF DISCLAIMER**
Written by WeeriCategories:Sometimes, you feel stuck in life. Time goes by like a finger snap, and you don't even realize what you have been doing all the time. You feel like you're in a rut, having no way to move forward. The story of this man's many lives might give...