A Day in the Life of a Sustainability Startup in The Netherlands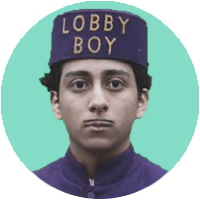 reverse engineers
In this episode of Future Talks, we get a look behind the scenes of Noria, a startup founded by Rinze and Arnoud. Noria is a hands-on innovative sustainability startup in The Netherlands that is developing a machine to get plastic waste out of rivers in a sustainable and economic way.
In 'Future Talks' I capture moments of people who are working on their ideas.
More Stories: https://weeri.com
YouTube: https://www.youtube.com/reversetv
Instagram: https://www.instagram.com/reverse.engineers
—
Reverse Engineers is all about feeding your curiosity and working on all kinds of ideas. #GoFromZero to escape the daily rut and make it fun to figure out what to do in life.
*A FOCCER is an adventurous person who wants to Live Free, is OPEN to what the world has to offer, is Curious by Nature, and has an untameable will to Get Creative. Are you a FOCCER? Check https://weeri.com/about
Written by WeeriCategories:Sometimes, you feel stuck in life. Time goes by like a finger snap, and you don't even realize what you have been doing all the time. You feel like you're in a rut, having no way to move forward. The story of this man's many lives might give...