Circular Economy Startup of the Future: Interview with Gerrard Street
THIS IS AN AD.
Hopefully, it's something
useful to you.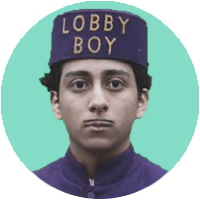 reverse engineers
The Circular Economy might be the future of how we use our products. Gerrard Street is an innovative startup of the future and they are making sure there are no more waste inexpensive headphones! Innovation in a traditional market.
In this interview, I talk with Tom, one of the co-founders of Gerrard Street about how they are building a sustainable business and develop their innovative products.
Gerrard Street is a startup based in Rotterdam, The Netherlands and they produce high quality, subscription-based, headphones. That means the headphone is totally modular.
You just pay a monthly fee, and when something's broke they will send you a new part and repair the broken part. Easy, simple and high-quality sound.
IG: Gerrard_Street
Website: https://www.gerrardstreet.nl
Behind the scenes of this interview: https://www.youtube.com/watch?v=jThpy…
Written by WeeriCategories:Sometimes, you feel stuck in life. Time goes by like a finger snap, and you don't even realize what you have been doing all the time. You feel like you're in a rut, having no way to move forward. The story of this man's many lives might give...