Follow Your Passion and Start a Surf Shop in Paradise @WhatsUpLombok
THIS IS AN AD.
Hopefully, it's something
useful to you.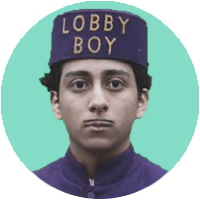 reverse engineers
Follow Your Passion and Start a Surf Shop in a Paradise like Lombok. Who doesn't want that? Listen to Sandy and Bruno's story about how they started from Zero following their passion and open a surf shop on Lombok.
Go and visit WhatSupLombok: http://www.whatsuplombok.com
If you're looking for surf lessons, stand up paddle (SUP), kitesurfing, snorkeling, scuba diving, a sunset cruise in Lombok, WhatSupLombok is the place to be.
This daily vlog is part of a larger series of travel VLOGS in Indonesia and it was my first ever surf video. With these travel vlogs, we hope to give you take you along our travels and give you an insight into the things we encounter.
LIVE FREE: SPEND YOUR TIME ON WHAT YOU VALUE MOSTFigure out what you want to spend your precious time on without acting like a total D about itThe FOCCER behind REVERSE. A self-proclaimed Jack of all Trades wants to make a living by working on all kinds of ideas. How...