What it takes to start a Consumer Electronics Business: an interview with Kien
THIS IS AN AD.
Hopefully, it's something
useful to you.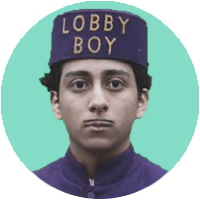 reverse engineers
What does it take to start a consumer electronics business from zero? In this podcast style, I talk with one of Kien's co-founders, Jorn, about the excitement and difficulties of starting a tech start-up in high-end consumer electronics: a fully modular and wireless design speaker. More info www.kien.io ig: @kienlabs
LIVE FREE: SPEND YOUR TIME ON WHAT YOU VALUE MOSTFigure out what you want to spend your precious time on without acting like a total D about itThe FOCCER behind REVERSE. A self-proclaimed Jack of all Trades wants to make a living by working on all kinds of ideas. How...