THIS IS AN AD.
Hopefully, it's something
useful to you.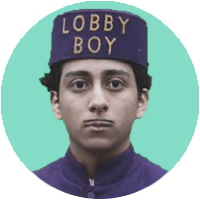 reverse engineers
That Bali is a paradise island isn't a surprise. While exploring Bali, solely staying in AirBnB in Bali, reverse engineers found out that the Bali paradise travel experience is so much more than the Bali swing, Balinese beaches and the famous Balinese highlights.
How to travel Bali is a commonly asked question. For reverse engineers, that would be going on a road trip and staying in AirBnB with local Balinese families. This is the best way of backpacking Bali if you ask us.
For this Bali travel vlog, reverse engineers are in Bali paradise. Bali is a promised paradise island on earth. Many travel vlogs in Bali show the amazing touristic landmarks, beaches one can only dream of, party all night beach clubs, and of course, the famous Bali Swing.
After driving around for 5 days on a motorbike Backpacking in Bali, on my Bali paradise experience, I know that there's so much more to this paradise.
If you're backpacking in Bali, you should definitely rent a motorbike and just go on a road trip for a couple of days. If you travel with locals, you'll be surprised and see a totally different side of Bali, the paradise on earth.
[Disclaimer: yes, the title is clickbait. I loved Bali, it is a true paradise on earth]
Written by WeeriCategories:Sometimes, you feel stuck in life. Time goes by like a finger snap, and you don't even realize what you have been doing all the time. You feel like you're in a rut, having no way to move forward. The story of this man's many lives might give...