A trip to Laos to get a Thai VISA
THIS IS AN AD.
Hopefully, it's something
useful to you.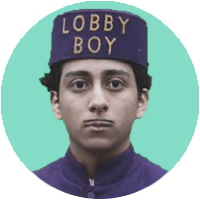 reverse engineers
This is my first experience of a VISA run from Thailand to Laos. In Thailand you cross the border from Mukdahan, to go over the Second Thai-Lao friendship bridge where you arrive in Savannakhet.
This process involves a lot of stamps, photocopies, cash moneys en patience. And I get to see Laos for the first time in my life.
Written by WeeriCategories:Sometimes, you feel stuck in life. Time goes by like a finger snap, and you don't even realize what you have been doing all the time. You feel like you're in a rut, having no way to move forward. The story of this man's many lives might give...