A trip to Laos to get a Thai VISA
THIS IS AN AD.
Hopefully, it's something
useful to you.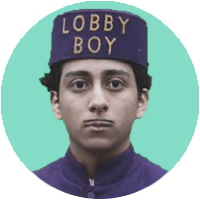 reverse engineers
This is my first experience of a VISA run from Thailand to Laos. In Thailand you cross the border from Mukdahan, to go over the Second Thai-Lao friendship bridge where you arrive in Savannakhet.
This process involves a lot of stamps, photocopies, cash moneys en patience. And I get to see Laos for the first time in my life.
LIVE FREE: SPEND YOUR TIME ON WHAT YOU VALUE MOSTFigure out what you want to spend your precious time on without acting like a total D about itThe FOCCER behind REVERSE. A self-proclaimed Jack of all Trades wants to make a living by working on all kinds of ideas. How...