Celebrating my 30th Birthday at the Gentse Feesten
THIS IS AN AD.
Hopefully, it's something
useful to you.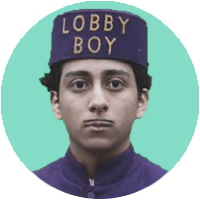 reverse engineers
In general, I don't really like festivals. But De Gentse Feesten is one festival I do like. Combine that with a road trip and my birthday and you have this video. A road trip to de Gentse Feesten to celebrate my birthday!
Music by Polo & Pan: https://open.spotify.com/artist/45yEuthJ9yq1rNXAOpBnqM
LIVE FREE: SPEND YOUR TIME ON WHAT YOU VALUE MOSTFigure out what you want to spend your precious time on without acting like a total D about itThe FOCCER behind REVERSE. A self-proclaimed Jack of all Trades wants to make a living by working on all kinds of ideas. How...