Creating a Travel Show in 2018
THIS IS AN AD.
Hopefully, it's something
useful to you.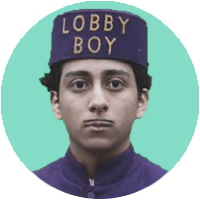 reverse engineers
We are creating our own travel show in 2018. We are excited for the next travel episode. Because it's the start of something new. A start from zero. Reverse engineers is going to create a travel show!
So, a year ago I started making videos, without knowing what I exactly wanted to make videos about. One year later, my longtime high school friend will walk the same path. He quit his job and joins me to travel. Our goal is to make a real travel show, consisting out of short stories about the places and people we like to visit. We call it the "re:go from zero travel show!"
This is Jacob's story:
Go from zero. I found my next episode in Thailand where I meet my old high school friend. I left my home country to enjoy the art of travel, locals and foreign adventure.
We want to create this travel show with you 'foccers'. A foccer is a person who is free, open, curious and creative. You're not a 9-5 'is it already weekend yet' type. You're open to trying new things, get new experiences. You are curious about people, places, and food. And lastly, with your creativity, you want to get things done.
LIVE FREE: SPEND YOUR TIME ON WHAT YOU VALUE MOSTFigure out what you want to spend your precious time on without acting like a total D about itThe FOCCER behind REVERSE. A self-proclaimed Jack of all Trades wants to make a living by working on all kinds of ideas. How...