Getting a Korean Haircut in Seoul
THIS IS AN AD.
Hopefully, it's something
useful to you.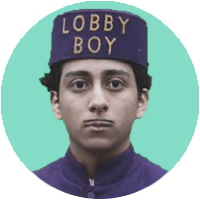 reverse engineers
In this Seoul travel vlog, reverse engineers are searching for a barber to get a fresh Korean men's haircut in Seoul, Korea. One for the collection of fresh Mens Haircuts 2018.
Reverse engineers was wondering where to get a haircut in Korea. The search for a hair salon / barber in this Seoul travel vlog brings us to the Hongdae district in Seoul. As we travel from zero, we find out that finding a good barber shop in Seoul is not clear-cut.
Weeri ends up with a funny Korean haircut at a barbershop (Hoshi Hair in Hongdae, Seoul) where he gets the best service possible. Asian hairstyles are different from what we are used to in Europe. So Weeri ends up with a funny haircut in Asia.
During his search, local people think Weeraphon is Korean. Do you think he blends up in the crowd with his Asian 2018 haircut? do you think he should keep this funny haircut in Asia?
For reverse engineers' first travel show we are in Seoul, Korea. The travel show is one of the main reasons to visit Korea.
Written by WeeriCategories:Sometimes, you feel stuck in life. Time goes by like a finger snap, and you don't even realize what you have been doing all the time. You feel like you're in a rut, having no way to move forward. The story of this man's many lives might give...