Getting a Local Sim Card in Indonesia
THIS IS AN AD.
Hopefully, it's something
useful to you.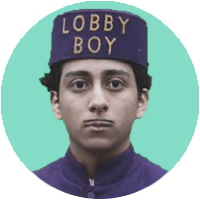 reverse engineers
As a digital nomad, buying an Indonesian Sim Card from Simpati Telkomsel is one of the first things we did when we visit Jakarta, Indonesia. As digital nomads, we really need to have decent access to the internet every day. Especially if we want to upload an Indonesian travel vlog daily
If you want to buy a local sim card, in Jakarta, it's better not to do this at the airport, as the prices are much higher than you will get elsewhere.
The local Simpati Telkomsel mobile sim card costs only 20.000 IDR. And 27GB 4G LTE data package will set you back another 140.000 IDR (€8,20 or $10.00). For registration, don't forget to bring your passport or a copy, as I did.
Written by WeeriCategories:Sometimes, you feel stuck in life. Time goes by like a finger snap, and you don't even realize what you have been doing all the time. You feel like you're in a rut, having no way to move forward. The story of this man's many lives might give...