Getting a VISA on Arrival at Jakarta Airport -Indonesia
THIS IS AN AD.
Hopefully, it's something
useful to you.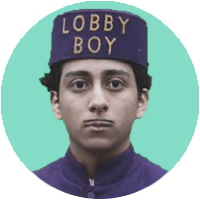 reverse engineers
Getting a VISA ON ARRIVAL in Jakarta in Indonesia is pretty simple. To get a VOA at Sukarno Hatta International Airport in Jakarta, you will only need $35 USD or 500.000 Indonesian Rupiah.
The first step to getting a VISA on arrival is super easy. Just go to the VOA counter at the Jakarta Airport and ask for a visa on arrival. Give your passport and pay 500.000 rupiahs per person.
You will get two receipts. One you will have to give at customs, where you will get a stamp and a VISA sticker valid for 30 days. Then, within 30 days, you'll have to go to an immigration office somewhere in Indonesia to extend your VISA on Arrival to get a real VISA. This process has to be done at least 7 days before the first 30 days expire.
How this next step will exactly be…we don't know yet. So make sure to subscribe to see the next steps.
Written by WeeriCategories:Sometimes, you feel stuck in life. Time goes by like a finger snap, and you don't even realize what you have been doing all the time. You feel like you're in a rut, having no way to move forward. The story of this man's many lives might give...