How I got my VISA for Vietnam
THIS IS AN AD.
Hopefully, it's something
useful to you.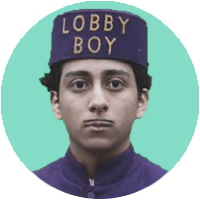 reverse engineers
Are you traveling to Vietnam? In many Asian countries, you can easily get a visa stamp on arrival. In Vietnam, you will need a tourist visa on arrival. But before you can get this, you will actually need to do a few things.
As the immigration authorities at the airport will actually create a visa in your passport, you'll need to be prepared before you fly to Vietnam. Luckily for me, my friend Jeroen explained to me exactly what I needed.
First of all, you'll need a VISA approval letter. This can be arranged by someone you know who lives in Vietnam, or you can use a (travel) agency for this, such as: https://vietnamvisa.org or https://vietnamvisa.govt.vn/
Once you receive the approval letter, print the approval letter. This is the best way to make sure you don't get in any argument at the VISA on arrival desk. I didn't print it and, strangely enough I didn't have to show my approval letter. But anybody else around me had to. Even some Vietnam locals who were helping others to fill in their forms told me so.
Secondly, you will need a passport photo. If you didn't have the change, or just simply forgot, to take a passport photo, then this you would be able to do this at the bigger airports. But don't count on it. It should be the last measure.
Third of all, you need to bring $25 USD in cash. No any other currency. No Euro, No other types of Dollars, just 25 USD.
At arrival, you will find yet another form you will have to fill in. Try to do this as precise as you can, but in my experience, you can leave things out. But if you want to make sure you don't get any questions you can't answer or get into any form of discussion you don't understand. Just fill it in as complete as you can.
Hand over your passport, your form you just completed and the approval letter. Take a seat and wait until they call your name. They will try to pronounce your name in Vietnamese English accent, so pay a little attention. You might not really recognize your name.
Pay the $25USD and check if everything in your passport is OK. Check if it is YOURS and check if all the stamps and data are correctly.
If you have checked everything, you are able to proceed to customs. Here they will check everything AGAIN and be aware that the customs employee might ask you a few questions. Your purpose of your stay and what your future plans are. It's best to already have a ticket to get outside of the country to show a prove that you will be leaving again.
If you don't have a ticket yet, because you don't know what your future plans are. No worries, for around $10 USD you can get a real ticket which will be canceled after a certain amount of time (24 hours or 48 hours). Check this: https://flyonward.com/
So if you make sure you have checked all of the above, then you'll be ready to start and enjoy your Vietnam experience!
Written by WeeriCategories:Sometimes, you feel stuck in life. Time goes by like a finger snap, and you don't even realize what you have been doing all the time. You feel like you're in a rut, having no way to move forward. The story of this man's many lives might give...