How to motivate yourself – Go From Zero Ep. 00
THIS IS AN AD.
Hopefully, it's something
useful to you.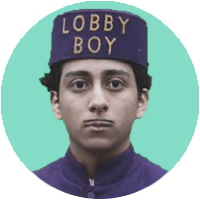 reverse engineers
There are so many things I want to do. I have so many ideas that keep spinning in my mind. But maybe, there are even more excuses for not working on my ideas. This video is meant motivation and reminder for myself that endless swiping through social media will certainly never get me closer to my dreams. But working on my ideas to create moments that I can look back at with a big fat smile is the first step in turning my dreams into reality.
Written by WeeriCategories:Sometimes, you feel stuck in life. Time goes by like a finger snap, and you don't even realize what you have been doing all the time. You feel like you're in a rut, having no way to move forward. The story of this man's many lives might give...