I really suck at stand up paddle boarding
THIS IS AN AD.
Hopefully, it's something
useful to you.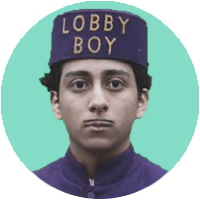 reverse engineers
We wanted to learn How to Stand up Paddle Board with WhatSupLombok at Tampah Beach Lombok. Turns out, I am just not good at stand up paddle boarding. My stand up paddling technique is just not good.
It was my first time to try SUP (stand up paddle surfing), and I have to say, it's really a lot harder than it looks. I just couldn't find the right balance and my Stand up Paddle Technique wasn't really refined. But I had a great time, it's not about the falling, it's about the trying to get up again, right 😉
This video is a behind the scenes of a video we are making for WhatSupLombok. A surf, sup, dive and other watersports shop in Kuta, Lombok.
Written by WeeriCategories:Sometimes, you feel stuck in life. Time goes by like a finger snap, and you don't even realize what you have been doing all the time. You feel like you're in a rut, having no way to move forward. The story of this man's many lives might give...