I tried to paint a ceiling (fail)
THIS IS AN AD.
Hopefully, it's something
useful to you.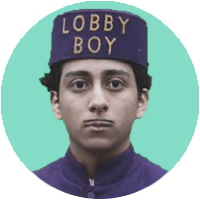 reverse engineers
Someday in the far future, I want to have my own hotel. Maybe not as fancy as a hotel. But some spaces in unique locations which I can sublet: serviced and furnished.
In my vision, I buy or build spaces in -not too touristy- neighborhoods and turn these places into something Westerners are familiar with.
The first step is to learn what's needed to renovate a place. Starting with my mom's house in Pattaya, Thailand.
Written by WeeriCategories:Sometimes, you feel stuck in life. Time goes by like a finger snap, and you don't even realize what you have been doing all the time. You feel like you're in a rut, having no way to move forward. The story of this man's many lives might give...