I tried to paint a ceiling (fail)
THIS IS AN AD.
Hopefully, it's something
useful to you.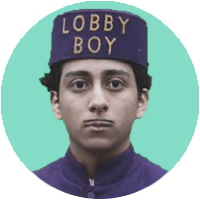 reverse engineers
Someday in the far future, I want to have my own hotel. Maybe not as fancy as a hotel. But some spaces in unique locations which I can sublet: serviced and furnished.
In my vision, I buy or build spaces in -not too touristy- neighborhoods and turn these places into something Westerners are familiar with.
The first step is to learn what's needed to renovate a place. Starting with my mom's house in Pattaya, Thailand.
LIVE FREE: SPEND YOUR TIME ON WHAT YOU VALUE MOSTFigure out what you want to spend your precious time on without acting like a total D about itThe FOCCER behind REVERSE. A self-proclaimed Jack of all Trades wants to make a living by working on all kinds of ideas. How...