Our First Trip To South Korea
THIS IS AN AD.
Hopefully, it's something
useful to you.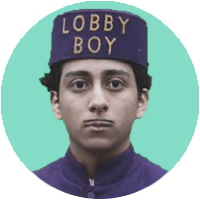 reverse engineers
Making a travel show. In this Korea travel vlog, reverse engineers explain why they go to South Korea. Our main reason to visit Korea is to create our own travel show. We want to explore the things to do in Korea. We want to know what to do in Korea. And we want to have nex experiences and adventures in Korea.
This is Jacob's first experience with Korea's coldness while the Olympic Winter Games are just about to begin. A new adventure with new experiences in Korean culture will arise. In this travel vlog, you will also find out why we went to Korea for different reasons.
Written by WeeriCategories:Sometimes, you feel stuck in life. Time goes by like a finger snap, and you don't even realize what you have been doing all the time. You feel like you're in a rut, having no way to move forward. The story of this man's many lives might give...