Prize-winning Botanic Garden in Thailand
THIS IS AN AD.
Hopefully, it's something
useful to you.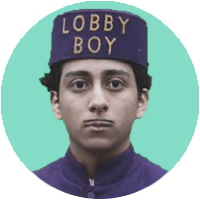 reverse engineers
My little niece recently turned two. And the one thing she loves the most is watching real life animals, though most of the times she's scared of them. Together with my mom, my sister, Hakim, and myself we visited Thailand's award winning botanical garden "Nong Nooch" near Pattaya.
LIVE FREE: SPEND YOUR TIME ON WHAT YOU VALUE MOSTFigure out what you want to spend your precious time on without acting like a total D about itThe FOCCER behind REVERSE. A self-proclaimed Jack of all Trades wants to make a living by working on all kinds of ideas. How...