Sesaot Village: Undiscovered beauty of Lombok
THIS IS AN AD.
Hopefully, it's something
useful to you.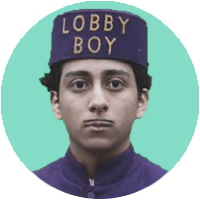 reverse engineers
Lombok is the ideal place if you're looking for eco-tourism in Indonesia. Locals on the island showed me some of the projects they are working on. The eco projects are set up by locals and their goal is to empower the locals to create a better place for themselves.
For this video, I went to Syafat and Sesaot village. Two places, not widely known by tourist, but popular by locals.
Written by WeeriCategories:Sometimes, you feel stuck in life. Time goes by like a finger snap, and you don't even realize what you have been doing all the time. You feel like you're in a rut, having no way to move forward. The story of this man's many lives might give...