They made me eat bugs in Laos
THIS IS AN AD.
Hopefully, it's something
useful to you.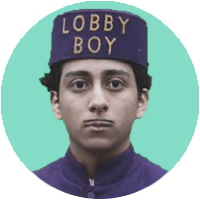 reverse engineers
This is what you get when you unexpectedly go to Laos and meet some locals: you eat BUGS! I was very unsure what I could expect in Savannakhet, Laos. Because I didn't really prepare for my VISA RUN trip, I only got one pair of extra clothes.
So I rented a bike at the Savan Cafe and went to buy an extra shirt. I ended up with two shirts, eating bugs, LAO Whiskey, Laobeer and some great new friends!
Written by WeeriCategories:Sometimes, you feel stuck in life. Time goes by like a finger snap, and you don't even realize what you have been doing all the time. You feel like you're in a rut, having no way to move forward. The story of this man's many lives might give...