This video could have changed our lives forever
THIS IS AN AD.
Hopefully, it's something
useful to you.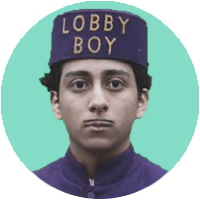 reverse engineers
This video was our original WOW AIR travel guide application for a dream job: free travel for 3 months while getting paid. Unfortunately, we didn't win -congrats to the guys that won-. But that's ok. We had a great time filming this, we challenged ourselves more, and we have a nice story about where we came from and what we are going to do in the future. So, this video not only could have changed our lives forever…it actually did.
Original post:
This is our WOW air travel guide application video, to get our DREAM JOB: getting paid to travel the world. The WOW AIR contest requires content creators to create a short travel guide video about their hometown. Clearly, Lombok is not our hometown
CHECK OUT MORE: https://weeri.com/wowair
We want to tell you a quick and short story about how the WOW Air travel guide application contest might help us to get closer to OUR DREAM JOB: getting paid to travel. With WOW Air, we can actually make it happen.
Because we're not in our hometown in the Netherlands, we used some of the highlights of Lombok: Sesaot Waterfalls, Kuta Mandalika, Indonesian Street Food Restaurant Sukma Rasa, the Islamic Center Mataram and Nipah View Point.
This video is our actual WOW AIR TRAVEL GUIDE application video. WOW airlines is a budget airliner from Iceland, which offers content creators a DREAM JOB: 3 months of paid travel while Reykjavik is your home base. This application video is the final part, previous behind the scenes can be seen here: https://bit.ly/2rtr66q
Song by: Niklas Ahlström
Music found on: http://www.epidemicsound.com/
Written by WeeriCategories:Sometimes, you feel stuck in life. Time goes by like a finger snap, and you don't even realize what you have been doing all the time. You feel like you're in a rut, having no way to move forward. The story of this man's many lives might give...