This was my very first vlog
THIS IS AN AD.
Hopefully, it's something
useful to you.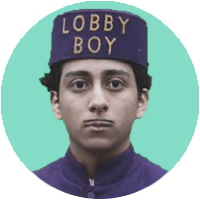 reverse engineers
This was my very first vlog. Shot, edited and uploaded in one day. What a pain in the ass it was.
I wanted to learn about film making: writing stories, filming, and editing.
Soon, I found out that it's a lot easier said than done. Acting on your own script, searching for the right places to film, talking into a camera, strangers looking strange at you, can't remember the lines, and so on. Let alone, the whole editing process…
And when everything is uploaded, then the most scary part really starts.
Written by WeeriCategories:Sometimes, you feel stuck in life. Time goes by like a finger snap, and you don't even realize what you have been doing all the time. You feel like you're in a rut, having no way to move forward. The story of this man's many lives might give...