VISUALIZING MY GOALS TO BECOMING A MASTER OF STORYTELLING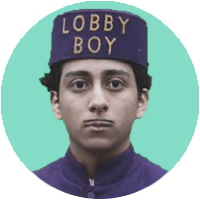 reverse engineers
To achieve my goal of becoming a master in storytelling, I need to make a habit out of creating short films. According to James Clear, the author of Atomic Habits, the visual tracking of habits has three benefits:
1) habit tracking reminds you to act;
2) tracking habits motivates you to continue;
3) the tracking of habits provides immediate satisfaction
(https://jamesclear.com/habit-tracker)
As a Master of procrastination and a notoriously lying to myself, I need something to keep myself on track of becoming a master storyteller. As practice makes perfect, how the heck do you measure when you are a master in storytelling?
LIVE FREE: SPEND YOUR TIME ON WHAT YOU VALUE MOSTFigure out what you want to spend your precious time on without acting like a total D about itThe FOCCER behind REVERSE. A self-proclaimed Jack of all Trades wants to make a living by working on all kinds of ideas. How...