Watching Our Hero Win a Gold Olympic Medal
THIS IS AN AD.
Hopefully, it's something
useful to you.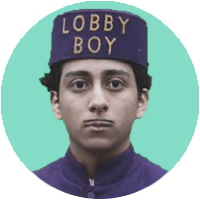 reverse engineers
A 2018 Olympics speed skating impression of the men's 1500 meter speed skating at the Gangneung Oval during the Pyeongchang Olympic Winter Games 2018 where Dutch Speed Skater Kjeld Nuis won the 2018 Olympics gold medal and another Dutch Speed Skater Patrick Roest won the 2018 Olympics silver medal. Including a medal ceremony and after party at the Holland Heineken House!
If you win you have to celebrate. For Dutch Speed Skaters this traditionally happens at the Holland Heineken House. At the Holland Heineken House in Gangneung Kjeld Nuis, Patrick Roest and Yara van Kerkhof were honored for their exceptional performance. Our king Willem Alexander is also present at the afterparty in the Holland Heineken House.
Written by WeeriCategories:Sometimes, you feel stuck in life. Time goes by like a finger snap, and you don't even realize what you have been doing all the time. You feel like you're in a rut, having no way to move forward. The story of this man's many lives might give...