We had 24 hours to explore Ubud in Bali
THIS IS AN AD.
Hopefully, it's something
useful to you.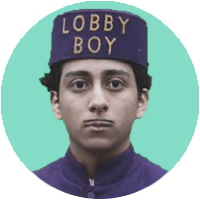 reverse engineers
We only had 24 hours to explore the things to do Ubud. Lucky for us, Reza, my friend, is the General Manager of Pertiwi Bisma 2 resort in Ubud. He gave us 24 hours to use all his resources to explore Ubud.
Thanks Reza and the Pertiwi Bisma 2 staff. If you want to stay here check: http://pertiwisuite.com/
music by Dyalla Swain http://youtube.com/dyalla
**DISCLAIMER**
We did NOT get paid to make this video!
**END OF DISCLAIMER**
Written by WeeriCategories:Sometimes, you feel stuck in life. Time goes by like a finger snap, and you don't even realize what you have been doing all the time. You feel like you're in a rut, having no way to move forward. The story of this man's many lives might give...