We had 24 hours to explore Ubud in Bali
THIS IS AN AD.
Hopefully, it's something
useful to you.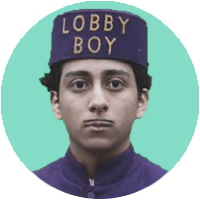 reverse engineers
We only had 24 hours to explore the things to do Ubud. Lucky for us, Reza, my friend, is the General Manager of Pertiwi Bisma 2 resort in Ubud. He gave us 24 hours to use all his resources to explore Ubud.
Thanks Reza and the Pertiwi Bisma 2 staff. If you want to stay here check: http://pertiwisuite.com/
music by Dyalla Swain http://youtube.com/dyalla
**DISCLAIMER**
We did NOT get paid to make this video!
**END OF DISCLAIMER**
LIVE FREE: SPEND YOUR TIME ON WHAT YOU VALUE MOSTFigure out what you want to spend your precious time on without acting like a total D about itThe FOCCER behind REVERSE. A self-proclaimed Jack of all Trades wants to make a living by working on all kinds of ideas. How...