THIS IS AN AD.
Hopefully, it's something
useful to you.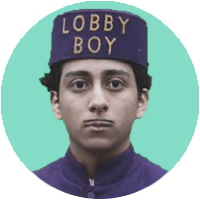 reverse engineers
This is a short little video where I try to express why I wanted to travel. For me, traveling is not about laying on a beach, sipping on cocktails. I want to do what the locals do. Eat where the locals eat. Hangt out at places where they go. Just to get into the beat of different areas. That's when I learn the most about a culture I'm not familiair with. 
Written by WeeriCategories:Sometimes, you feel stuck in life. Time goes by like a finger snap, and you don't even realize what you have been doing all the time. You feel like you're in a rut, having no way to move forward. The story of this man's many lives might give...