THIS IS AN AD.
Hopefully, it's something
useful to you.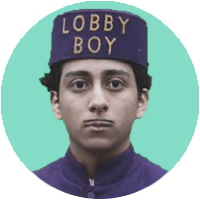 reverse engineers
This is a short little video where I try to express why I wanted to travel. For me, traveling is not about laying on a beach, sipping on cocktails. I want to do what the locals do. Eat where the locals eat. Hangt out at places where they go. Just to get into the beat of different areas. That's when I learn the most about a culture I'm not familiair with. 
LIVE FREE: SPEND YOUR TIME ON WHAT YOU VALUE MOSTFigure out what you want to spend your precious time on without acting like a total D about itThe FOCCER behind REVERSE. A self-proclaimed Jack of all Trades wants to make a living by working on all kinds of ideas. How...