Bakso Sum Sum: Indonesian Meatball & Bone Marrow Soup
THIS IS AN AD.
Hopefully, it's something
useful to you.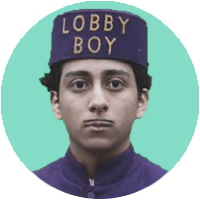 reverse engineers
Reverse engineers is having dinner in Mataram Lombok eating BAKSO SUMSUM at Bakso Sumsum Ala jalanan. If you're looking for a nice dinner in mataram, and if you love to suck bone marrow, then this food is a must try!
At this local dinner in Mataram, you will find real Lombok food. Bakso sumsum ala jalanan is specialized in bakso and sumsum. Bakso being the meatball, which are huge. And sumsum is the bone marrow. The best part is that you have to suck out the bone marrow with a straw!
Have you ever sucked out bone marrow with a straw? Well, I haven't either until now! This is BAKSO SUMSUM at Bakso Sumsum Al Jalanan in Mataram Lombok, Indonesia.
For the directions to this place please check: https://weeri.com/2017/12/29/bakso-sumsum-in-mataram-lombok-sucking-bone-marrow-with-a-straw-refood/
Written by WeeriCategories:Sometimes, you feel stuck in life. Time goes by like a finger snap, and you don't even realize what you have been doing all the time. You feel like you're in a rut, having no way to move forward. The story of this man's many lives might give...