Crackling Fresh Seafood at a Thai Fish Market
THIS IS AN AD.
Hopefully, it's something
useful to you.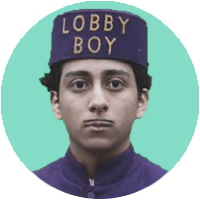 reverse engineers
Try one of the best Thai seafood at the Naklua fish market in north Pattaya Thailand. Explore Thai seafood at its best at the Naklua seafood market. Naklua fish market proves the amazing Thai food culture.
If you are craving for Thai seafood and ask us where to eat seafood in Thailand take a look at north Pattaya Thailand for one of the best seafood market, in quality and price.
Do you love fresh seafood and do you like to eat fresh grilled shrimps, lobster, blue shell crab or other sea creatures? Than the Naklua fish market is the place for you.
Reverse Engineers went in collaboration with The Daily Roar to the Naklua fish market north of Pattaya Thailand to have some of the best Thai seafood.
As you may have noticed we had a delicious seafood experience. What is your favorite sea food market? Tell us about your experience and where to go!
And check out The Daily Roar at https://thedailyroar.com/ if you want to know everything that has to do with travel, food and customs in Asia.
LIVE FREE: SPEND YOUR TIME ON WHAT YOU VALUE MOSTFigure out what you want to spend your precious time on without acting like a total D about itThe FOCCER behind REVERSE. A self-proclaimed Jack of all Trades wants to make a living by working on all kinds of ideas. How...