Crazy Thai Food: Coconut Ice Cream Sandwich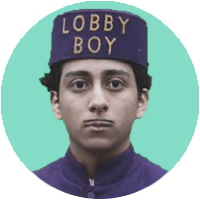 reverse engineers
So, if you're watching this video, I assume you already know a thing or two about Thai food… But did you know that coconut ice cream sandwiches are a thing in Thailand?
Small scoops of coconut ice cream are popped into a cone, cup or a hotdog bun. Topped with roasted peanuts and crispy soy nuts. Finished with sweet condensed milk
Sweet and fragrant coconut ice cream, silky soft and slightly sweet bread with a crunch from the nuts. I say it's not bad at all… A welcoming refresher under the Hot Thai sun.
Music by Dyalla: https://www.youtube.com/dyalla
Spotify: http://bit.ly/dyallas
Show Me The Menu shows food experiences from all over the world and easy to make recipes so you can brag to your friends at your own dinner party.
More Stories: https://weeri.com
YouTube: https://www.youtube.com/reversetv
Instagram: https://www.instagram.com/reverse.engineers
—
Reverse Engineers is all about feeding your curiosity and working on all kinds of ideas. #GoFromZero to escape the daily rut and make it fun to figure out what to do in life. *A FOCCER is an adventurous person who wants to Live Free, is OPEN to what the world has to offer, is Curious by Nature, and has an untamable will to Get Creative. Are you a FOCCER? Check www.reverse.cool/about
Written by WeeriCategories:Sometimes, you feel stuck in life. Time goes by like a finger snap, and you don't even realize what you have been doing all the time. You feel like you're in a rut, having no way to move forward. The story of this man's many lives might give...