From Farm To Table – Authentic Italian Home Cooking in Sicily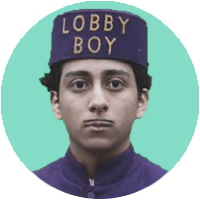 reverse engineers
Cooking fresh food, from farm to table, in idyllic Sicily – Italy. Doesn't it sound like a dream? I was lucky to have had the opportunity to see how Graziella, an Italian mom, cooks authentic Italian food of Sicily with fresh products from her own biological vegetable garden.
She makes fresh hand made cavatelli pasta, with her own flour. The Sugo di Pomodoro (tomato sauce) is made with fresh tomatoes, onion, eggplant and their own -homemade- passata di Pomodoro.
For secundo, the second dish, she made peperonata. Sweet peppers with onions and potatoes.
For Graziella and her family, it might be just another day at the office. For me, it was definitely a meal to look back at with a big fat uncontrollable smile.
Check out Case Don Ignazio if you want to have an experience like this.
LIVE FREE: SPEND YOUR TIME ON WHAT YOU VALUE MOSTFigure out what you want to spend your precious time on without acting like a total D about itThe FOCCER behind REVERSE. A self-proclaimed Jack of all Trades wants to make a living by working on all kinds of ideas. How...