Indonesian Food at my Favorite Restaurant
THIS IS AN AD.
Hopefully, it's something
useful to you.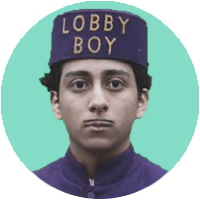 reverse engineers
My Favourite Restaurant on Lombok must be Sukma Rasa. Local Indonesian restaurant, with authentic Indonesian food, and Lombok street food such as Taliwang for very local prices. In my favorite restaurant, many Indonesian street food can be enjoyed together under one roof.
This video is the third, and final, part of the behind the scenes series. We are filming for the WOW AIR Travel Guide Application. Our application video will be live on Thursday.
This daily vlog is part of a larger series of travel VLOGS in Indonesia. With these travel vlogs, we hope to give you take you along our travels and give you an insight in the things we encounter.
Written by WeeriCategories:Sometimes, you feel stuck in life. Time goes by like a finger snap, and you don't even realize what you have been doing all the time. You feel like you're in a rut, having no way to move forward. The story of this man's many lives might give...