Lao drinking snack: Buffalo Skin
THIS IS AN AD.
Hopefully, it's something
useful to you.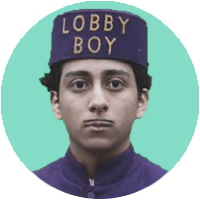 reverse engineers
I am exploring food in Laos. Did you know you can eat buffalo skin? It comes with hair and all. Now I do. It's a popular drinking snack for Lao locals.
You can buy in at local Lao markets and take it back home. The buffalo skin is dried and even still has the hair on it. Prepare by putting the strips of buffalo skin into a firepit. Let the pieces of buffalo skin shrink and burn. Until it's all black and looks like a piece of charcoal. All hair should be burnt at this point.
If the pieces are burnt enough, you can start smashing on the pieces of burnt buffalo skin. Keep smashing until the burnt outer layer falls right off.
Then you're ready to eat small pieces at a time. It's crunchy on the outside and chewy on the inside. You need to chew quite a bit on it, so don't take too large bites. It's salty and slightly bitter, so it's good with a beer. Apparently, people in LAOS love this snack.
Written by WeeriCategories:Sometimes, you feel stuck in life. Time goes by like a finger snap, and you don't even realize what you have been doing all the time. You feel like you're in a rut, having no way to move forward. The story of this man's many lives might give...