Local Indonesian Food at Warteg Ellya
THIS IS AN AD.
Hopefully, it's something
useful to you.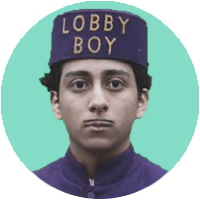 reverse engineers
Warung Warteg Ellya is a small and local restaurant in the Jakarta South which serves real local food or more popular: Local Indonesian Street Sood. This Warung serves real local Indonesian food, such as Nasi Campur, for real local prices.
Local restaurants like Warung Warteg Ellya can be found everywhere in Jakarta and Indonesia. The prices are unmatched. The flavor is unmatched and the people are too friendly. Do it.
LIVE FREE: SPEND YOUR TIME ON WHAT YOU VALUE MOSTFigure out what you want to spend your precious time on without acting like a total D about itThe FOCCER behind REVERSE. A self-proclaimed Jack of all Trades wants to make a living by working on all kinds of ideas. How...