Searching for authentic street food in Ho Chi Minh City
THIS IS AN AD.
Hopefully, it's something
useful to you.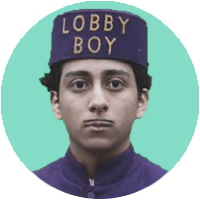 reverse engineers
This video is about my first real and authentic Vietnamese Street food experience. At the streets of Ho Chi Minh City (Saigon) in Vietnam, I got to sit down and have a beer with two Vietnamese locals to enjoy the street food in Saigon.
The day started off with lunch, where I had a simple, clean and lean dish: Stir-fried beef noodles with fresh vegetables and a sunny side up egg. I think this is a dish that hardly no one wouldn't like. It's a bit sweet and sour and has got the sauce makes it tart and savory. Not too exciting, but just nice to eat.
Next up were the famous fresh Vietnamese spring rolls. These are white translucent sticks of joy, packed full of fresh and raw vegetables. The spring rolls are rolled up tightly and the presented in a way that all the goods are showcased. Most of the times, that's shrimp and/or pork. These Vietnamese rolls are dipped in a sauce, based on fish sauce, for an extra umami kick. Take a big bite and enjoy. Afer a couple of these, you will feel satisfied, without having had a calory overload. The Vietnamese spring rolls are well known as a very healthy dish!
I was very lucky that the chef of Lief Hotel Saigon was willing to show me how to make these two dishes (the stir fried beef noodles and Vietnamese spring rolls). These are two simple and rather easy to make dishes. I will make two more recipe videos, so subscribe if you want to get the full recipe. In this video, I just show you the highlights. You can make these dishes for your friends, family, beloved ones, your secret date or whoever you want to show off your cooking skills.
By the end of the day, I still didn't feel like I have had a real authentic Vietnamese street food experience. I was still missing at least two important dishes: Pho and Banh Mi. Long story short, the Pho I still didn't have. But I had some success with the Banh Mi.
Banh Mi is a baguette filled with meat (beef, pork or assorted), fresh vegetables like lettuce, cucumber and carrot with a Vietnamese sauce based on fish sauce to give it extra body and umami. The nice thing was, that I bought this Banh Mi I had from two old men, who were just sitting in front of their shop discussing life. One prepared my bun and the other tried to explain to me how to exactly pronounce Banh Mi. He also mentioned that Banh Mi is a "Pain" in French.
Right before we went home, we saw two men sitting on some low plastic stools sharing a beer and having a good conversation. That seemed like a train we had to get on. So we bought some beers and shared these with these two men. Having a beer, a conversation and some laughs are, in my opinion, the best way to get a real sense of local culture.
To top of this nice authentic experience, a lady and her food cart stopped by. At first, I hesitated. I wasn't sure if I was still hungry? And what was she selling? Did I still have the guts to try something new? Well, I am traveling to get to taste new flavors. So yeah, it should have been a no-brainer. I had to do this. I had to taste some street food I had not have before.
So, for me, the highlight was a quail egg with an embryo inside. That's an unborn bird. You could already see it's feathers and head. I'm still not sure how I feel morally about eating this. But flavor-wise, it wasn't too bad. It tasted a lot like hard cooked egg yolk. The bad part was that you could taste it's baby feathers grinding on your teeth. And I really hate having hair on my teeth.
A last snack, pre-cooked corn which is baked in butter with sugar, salt, fresh chives, small shrimps and topped with hot sauce made my street food experience complete.
We had some more beers and shared the corn snack. I've only been to Vietnam for 3,5 days. And I am sure this is way too short. So I'll have to come back to get a better taste of all authentic VIetnam has to offer me. With two new friends, I already got a starting point.
LIVE FREE: SPEND YOUR TIME ON WHAT YOU VALUE MOSTFigure out what you want to spend your precious time on without acting like a total D about itThe FOCCER behind REVERSE. A self-proclaimed Jack of all Trades wants to make a living by working on all kinds of ideas. How...