The Best Camping Barbecue Beef Sandwich You'll Ever Make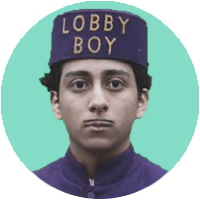 reverse engineers
Probably the worst part about camping is eating horrible tasteless frozen hamburgers. I say we don't take it anymore. We demand simple and delicious camping food.
So here's how you create the best camping barbecue sandwich ever made by any human.
For this Barbecue Beef Sandwich Recipe you will need the following not so secret ingredients for the best camping bbq sandwich ever:
A Rib-Eye steak,
Blue Cheese, any kind will do
Juicy Tomatoes
Fresh Arugula
Aromatic soft herbs, such as basil or Parsley
Olive oil
Balsamic Vinegar
Pepper & Salt
Sambal, preferably homemade
And finally a crispy outside, soft inside bun.
Make sure the coals are white-hot and shove them all together on one side.
Coat the rib-eye steak in olive oil and be generous with the pepper and salt. Place the steak on the hottest part of the grill.
While the beef is grilling, make a tomato salad with pepper & salt, olive oil, balsamic vinegar, and fresh chopped parsley.
When the beef is cooked to your likings, make sure to let it rest for about 5 minutes before cutting it into bite-sized strips.
Put some blue cheese and arugula on a bun, add some tomatoes, some slices of beef, and finish with the sambal.
It's as simple as that….the best camping barbecue sandwich you'll ever make.
So, heat up your barbies and start practicing on cooking up some beef sandwiches.
The next time when you're camping, you will be the one who makes all the frozen hamburger people wish that they were your best friends.
—
Show Me The Menu shows food experiences from all over the world and easy to make recipes so you can brag to your friends at your own dinner party.
More Stories: https://weeri.com
YouTube: https://www.youtube.com/reversetv
Instagram: https://www.instagram.com/reverse.engineers
—
Reverse Engineers is all about feeding your curiosity and working on all kinds of ideas. #GoFromZero to escape the daily rut and make it fun to figure out what to do in life. *A FOCCER is an adventurous person who wants to Live Free, is OPEN to what the world has to offer, is Curious by Nature, and has an untamable will to Get Creative. Are you a FOCCER? Check www.reverse.cool/about​
Written by WeeriCategories:Sometimes, you feel stuck in life. Time goes by like a finger snap, and you don't even realize what you have been doing all the time. You feel like you're in a rut, having no way to move forward. The story of this man's many lives might give...