The secret to perfect Vietnamese spring rolls
THIS IS AN AD.
Hopefully, it's something
useful to you.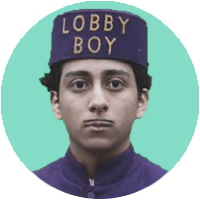 reverse engineers
This recipe video will show you how to exactly make the Vietnamese fresh spring roll (Goi Cuon) with rice-paper. This recipe is very easy and will guarantee you for success. The chef of LiefHotel in Saigon showed me a little trick which will give you guaranteed success in creating these Vietnamese fresh spring rolls. You don't have to worry about the rice paper rolls tearing or getting stuck to your plate.
If you're going to Saigon (Ho Chi Minh city) and are looking for a Hotel, look no further. LiefHotel Saigon has a 9.1 rating on Booking.com: https://goo.gl/TeCT5b
For this easy to make fresh spring roll recipe you will need the following ingredients:
– Lettuce (preferably two kinds for nice color and texture)
– Cucumber
– Vietnamese / thai Basil
– Mint
– Or any other herb you like
– Cooked rice noodles
– Cooked lean pork and cut in thin slices
– Cooked shrimp and cut in half
– Last but not least the rice paper rolls. The bigger you buy, the easier it will be to handle.
To make these fresh spring rolls, follow these steps:
Be sure to wash your hands first because you will be making these fresh spring rolls with your bare hands.
Make one side of a rice paper sheet wet with your hands. Stick a second rice paper sheet onto the first one, trying to align the sheets as precisely as possible. This is the trick the chef of LiefHotel Saigon told me which will guarantee you for success. Then, make this second sheet wet too.
Place two or three lettuce leafs with the hollow side up. Fill these leaves with a small hand full of rice noodles. Place your fresh veggies: some cucumber slices, carrot sticks, Thai/Vietnamese basil and mint on top.
Roll up the lettuce package first. Second, start rolling your fresh spring roll and stop about half way with rolling. Tuck the sides in and place two or three shrimp pieces in your fresh spring roll with the orange side down. Next to that, place the lean cooked pork on top, covering the shrimp. Roll tightly all the way to the end. Et voila, this is how you make your first Vietnamese fresh spring roll with success!
Now you know how to make Goi Cuon, or Vietnamese fresh spring rolls with rice paper, go and make them!
Or…
Share this Vietnamese fresh spring rolls with somebody who really needs to make this.
If you want to see more recipe videos, let me know in the comments below. Please be gentle about the video not being in focus. When viewed on mobile, there shouldn't be any sharpness problems…If you really like t
Written by WeeriCategories:Sometimes, you feel stuck in life. Time goes by like a finger snap, and you don't even realize what you have been doing all the time. You feel like you're in a rut, having no way to move forward. The story of this man's many lives might give...