This is what a Thai eats every day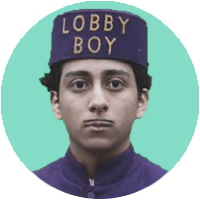 reverse engineers
In this video, I show you what people in Thailand could eat on an ordinary day for breakfast, lunch, dinner and as a snack or desert.
The day starts off with Khao Thom for breakfast; that's rice soup with fresh herbs and some meatballs. With having street food in Thailand, it's very common that you will have to perfect the dish to your taste. Many street food stalls have standard condiments, such as fish sauce, sugar, vinegar and dried chilies. Add as much of anything to your taste. For khao thom, you can also add light soy sauce, as it combines perfectly with this dish.
Many working people go to a food court for lunch in Thailand. In Pattaya, most of the times I go to a food court in a Big C. The food courts in the Big C is often times cheaper than in de big shopping malls and the kitchens are fairly clean.
There are many dishes you can choose from in a food court. So when you go with friends or family, everyone can just pick whatever they want. But first, in order to buy food, you will need to get a dedicated card for the food court. This can be easily done at the cashier which is often times placed at the entrance of the food court.
Most of the times, I just put 100 Baht on my card. This should be plenty for one dish and a drink. Most of the times, I just spend around 60 to 70 baht for one lunch meal. After you have finished your meal, don't forget to reclaim the amount you have left on your card.
For dinner, you can go to one of your favorite local Thai restaurants. There are plenty to choose from. Most Thai stick to their favorites. Once they have found a couple of places they like, these are the ones they will keep on going back to. This is because there are many ways to make traditional Thai food. Every cook has its own recipe, just like everybody has its own taste.
This time, for dinner I go to a local shop and order some Pad Krapow Moo Kai Dao. That's stir fried holy basil with minced pork and a fried egg. This dish is a favorite for Thai and foreigners.
The savory pork gets a lot of body through its sauce with soy and oyster sauce. The holy basil gives it a unique flavor which is key for this dish.
If you want to make this dish for yourself, I've added a recipe of Thai Food blogger Mark Wiens (top of the description).
For the final course, dessert, I have green mango. This is basically unripe mango. We all know how sweet a ripe mango can be. The totally opposite occurs for the green unripe mango. It's even sourer than the sourest pickles you have ever had. I like to dip mine in a mix of salt, sugar and ground chilies. Then, it becomes a sour, sweet, savory and spicy mix which is very addictive.
So, here you go. This is how a Thai could eat every day. Not the same dish every day, but the same pattern. Three times a hot meal and some fruit as a snack.
(although Mark Wiens isn't a Thai, his recipes are spot on as a Thai would make).
Written by WeeriCategories:Sometimes, you feel stuck in life. Time goes by like a finger snap, and you don't even realize what you have been doing all the time. You feel like you're in a rut, having no way to move forward. The story of this man's many lives might give...