A Saturday Night in Seoul, Dancing the Night Away in Hongdae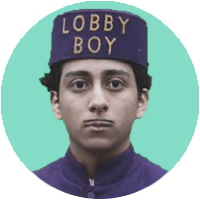 reverse engineers
Every day of the week, you can party in Seoul. But Saturdays are always more special.
Jacob and I wanted to make our first Saturday night in Seoul a memorable one. Personally, I don't go out really often, and when I do, it's mostly with a small group of friends.
Now, we were awkwardly with just the two of us in a city with a population size of about 10 million where we knew exactly zero persons.
So, the plan was to just hit the streets of Hongdae, a district filled with students and famous for its urban arts, local shops, clubs, entertainment, and K-POP!
—
Reverse Engineers is all about feeding your curiosity and working on all kinds of ideas. #GoFromZero to escape the daily rut and make it fun to figure out what to do in life.
*A FOCCER is an adventurous person who wants to Live Free, is OPEN to what the world has to offer, is Curious by Nature, and has an untameable will to Get Creative. Are you a FOCCER? Check www.reverse.cool/about
Written by WeeriCategories:Sometimes, you feel stuck in life. Time goes by like a finger snap, and you don't even realize what you have been doing all the time. You feel like you're in a rut, having no way to move forward. The story of this man's many lives might give...