An Unexpected Boat Tour in Jakarta
THIS IS AN AD.
Hopefully, it's something
useful to you.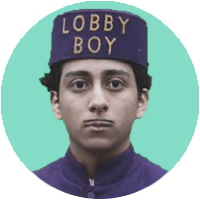 reverse engineers
Jakarta in Indonesia is a humongous city. We chose Batavia, in the north of Jakarta as our first spot to explore Jakarta and get into the beat of the city.
An unexpected boat tour in Batavia was everything we hoped for and exactly what we want when we want to get into the beat of the city to go with the flow. For us, this embodies Go From Zero. Just Travel without too many expectations.
If you want to have a tour in Batavia with Mr. Catur:
WhatsApp: +628-5217-6342-81
E-mail: Trenggonocatur@gmail.com
Written by WeeriCategories:Sometimes, you feel stuck in life. Time goes by like a finger snap, and you don't even realize what you have been doing all the time. You feel like you're in a rut, having no way to move forward. The story of this man's many lives might give...