An Unexpected Boat Tour in Jakarta
THIS IS AN AD.
Hopefully, it's something
useful to you.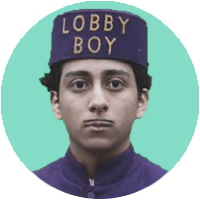 reverse engineers
Jakarta in Indonesia is a humongous city. We chose Batavia, in the north of Jakarta as our first spot to explore Jakarta and get into the beat of the city.
An unexpected boat tour in Batavia was everything we hoped for and exactly what we want when we want to get into the beat of the city to go with the flow. For us, this embodies Go From Zero. Just Travel without too many expectations.
If you want to have a tour in Batavia with Mr. Catur:
WhatsApp: +628-5217-6342-81
E-mail: Trenggonocatur@gmail.com
LIVE FREE: SPEND YOUR TIME ON WHAT YOU VALUE MOSTFigure out what you want to spend your precious time on without acting like a total D about itThe FOCCER behind REVERSE. A self-proclaimed Jack of all Trades wants to make a living by working on all kinds of ideas. How...