Car Free Day in Jakarta – Muslims and Catholics United
THIS IS AN AD.
Hopefully, it's something
useful to you.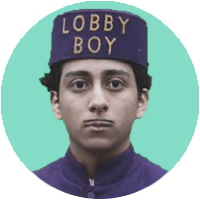 reverse engineers
Every Sunday, it's Car Free Day in Jakarta. Jalan Sudirman will be closed on car-free Sunday to cars between 6 a.m. and 11 a.m. It's crowded with Jakartan families who come for some relaxing, picknicking, hanging around or jogging.
A couple of blocks further, there's a Catholic ceremony in the Gereja Katedral, opposite of the Masjid Istiqlal Mosque. Every Sunday Muslims and Catholics share the same roads and parking areas for their prayers and services. True harmony between different religions.
LIVE FREE: SPEND YOUR TIME ON WHAT YOU VALUE MOSTFigure out what you want to spend your precious time on without acting like a total D about itThe FOCCER behind REVERSE. A self-proclaimed Jack of all Trades wants to make a living by working on all kinds of ideas. How...