Eid Ul Fitr 2018 – End of Ramadan in Indonesia
THIS IS AN AD.
Hopefully, it's something
useful to you.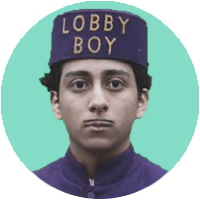 reverse engineers
My first time experiencing the end of Ramadan, Eid Al Fitr, ending with fasting and different ceremonies. From a parade with miniature mosks in Mataram, Lombok to going to a mosque and visiting friends and family.
Eid Mubarak to all Muslims who have completed the 30 days of fasting during Ramadan!
—
This daily vlog is part of a larger series of travel VLOGS in Indonesia. With these travel vlogs, we hope to give you take you along our travels and give you an insight in the things we encounter.
Written by WeeriCategories:Sometimes, you feel stuck in life. Time goes by like a finger snap, and you don't even realize what you have been doing all the time. You feel like you're in a rut, having no way to move forward. The story of this man's many lives might give...