Exploring Busan in One Day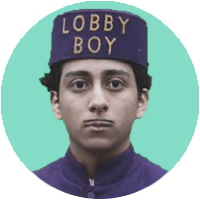 reverse engineers
Jacob and I were on a 48-hour layover in Busan. Korea's second-largest city with 3.5 million inhabitants, and located on the South-Eastern coast of South Korea, it has the 5th busiest harbor in the world.
From my previous experiences, I found that cities like are usually pretty chaotic and the people are mostly busy being preoccupied with themselves.
Busan however, Busan is different.
—
Reverse Engineers is all about feeding your curiosity and working on all kinds of ideas. #GoFromZero to escape the daily rut and make it fun to figure out what to do in life.
*A FOCCER is an adventurous person who wants to Live Free, is OPEN to what the world has to offer, is Curious by Nature, and has an untameable will to Get Creative. Are you a FOCCER? Check www.reverse.cool/about
Written by WeeriCategories:Sometimes, you feel stuck in life. Time goes by like a finger snap, and you don't even realize what you have been doing all the time. You feel like you're in a rut, having no way to move forward. The story of this man's many lives might give...