Friends Vacation Boat Trip in Friesland, The Netherlands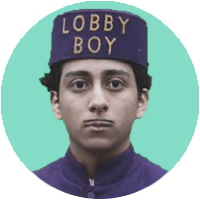 reverse engineers
For the last ten years, I've been trying to plan a vacation trip with my high school besties Brent and Rory. In 2005, we went on our first trip by airplane to Blanes in Spain. Our second holiday was to Crete, Greece, where we celebrated our graduation. And in 2007, on our last trip, we went to Barcelona.
Ever since, we have been trying to plan a trip. You know how it goes. No time, no right date, no consensus on a city. Eventually, nothing happens. This time though, we did things differently. We looked a little bit closer. Right next our own city to be precise.
Can we relive our magic high school holiday moments? Or will this trip be the last one of our friendship?
Written by WeeriCategories:Sometimes, you feel stuck in life. Time goes by like a finger snap, and you don't even realize what you have been doing all the time. You feel like you're in a rut, having no way to move forward. The story of this man's many lives might give...