Fun Day at Cava Grande Sicily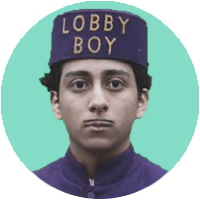 reverse engineers
A fun day at Oriented Nature Reserve Cavagrande del Cassibile (Avola) in Sicily, Italy.
The Cassibile (Ancient Greek: Κακύπαρις, romanized: Kakyparis, Latin: Cacyparis) is a 30 km long river located in south-eastern Sicily. The river rises from the Serra Porcari, near Palazzolo Acreide, in the Hyblaean Mountains which form the main part of the mountainous Sicilian southeast. It flows into the Ionian Sea between Capo Negro and Punta del Cane, 23 km south of Syracuse. The river has created a series of canyons and near Avola Antica several waterfalls and small lakes can be accessed by the ancient Scala Cruci staircase.
The river is mentioned by Thucydides during the retreat of the Athenians from Syracuse; from whom we learn that it was the first river they met with in proceeding along the coast road towards Helorus, and had a course of some length, so as to afford a passage up its valley into the interior.
(Wikipedia)
—
That's Crazy explores the world of things that might be strange to someone, but everyday life for someone else. That's Crazy!
More Stories: https://weeri.com
YouTube: https://www.youtube.com/reversetv
Instagram: https://www.instagram.com/reverse.engineers
—
Reverse Engineers is all about feeding your curiosity and working on all kinds of ideas. #GoFromZero to escape the daily rut and make it fun to figure out what to do in life.
*A FOCCER is an adventurous person who wants to Live Free, is OPEN to what the world has to offer, is Curious by Nature, and has an untameable will to Get Creative. Are you a FOCCER? Check www.reverse.cool/about
Written by WeeriCategories:Sometimes, you feel stuck in life. Time goes by like a finger snap, and you don't even realize what you have been doing all the time. You feel like you're in a rut, having no way to move forward. The story of this man's many lives might give...